New Year's Eve Day
Yes, it is December 31st and the sun is just rising on New Year's Eve Day. I was sitting here wondering when the actually New Year's Eve Celebrations begin? Theoretically, eve starts at 6pm but I'm full of anticipation already. I think media and advertising have made holidays like New Years and Christmas into week-long, even month-long festivals of buying.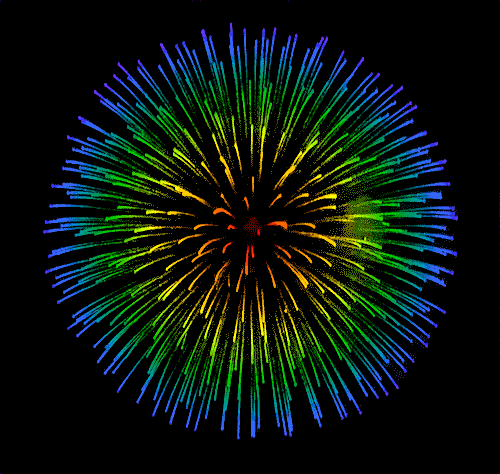 What do I need for New Year's Eve? Traditionally people stay up until midnight and celebrate the transition into the new year. So, I need: fancy clothes; fancy food; fancy drink; some kind of fancy celebration and maybe fireworks. I had my left shoulder replaced with a new, upscale model and am still recovering so dancing is out. But dinner and something like a movie would be fun. Sitting in front of the TV all night is the same old same old. We talked and decided; we are going to Turmeric for supper and the late show for Star Wars.
Oh yeah, I forgot about resolutions. It is a tradition to start up a whole list of things I will resolve to do this coming year that are better than what I did last year. Hmmm, I didn't make a list last year and it was an overall crappy year. But, I think that had a lot to do with attitude and pain killers. But I will make a list this year. I don't think they will be SMART goals (Specific, Measurable, Achievable, Realistic, Time-based). I would like them to be mindful and doable. I want to feel good about recording them and no guilt if I don't stick to the list. One thing I do not need is guilt. Guilt has plagued me all this year. And as I wrote that I felt guilty for feeling guilty. Sigh! Top of the list.
I resolve for 2018 to do the following:
Stop accepting guilt for everything I am not personally responsible for.
Acknowledge the good in everyone.
Love unconditionally.
To do the things I encourage and inspire others to do.
Forgive and move on.
Think before letting the sarcasm or rage get out.
Breathe and absorb the beauty of the world around me.
Treasure all my friends and let them know it.
Be honest when self-talking.
Share the joy!
Wow, a big list but ethereal enough to sound positive and not self-deprecating. I know I am a good person and do anything I truly set my mind to. I have the strongest supports around me: my husband and daughters; my oldest friends; family; co-workers; doctors; new friends and of course, Facebook!
So, on that note and it's a positive one, have a very happy New Year and all the best for 2018! Thanks for listening.
Diane